Product Overview
Features:
Keeps all debris out of your tank
Filters up to 2,200 sq. ft.
Self-cleaning design
Connects to 4″ pipe for above or below-ground storage
Filter inlet can swivel for custom installation
Used in installations where multiple downspouts are connected together
Low capacity filter
Model: WFF 100
Parts include: filter housing, filter insert
Documentation:
Spec Sheet 1
Spec Sheet 2
Operation & Maintenance
Video Demo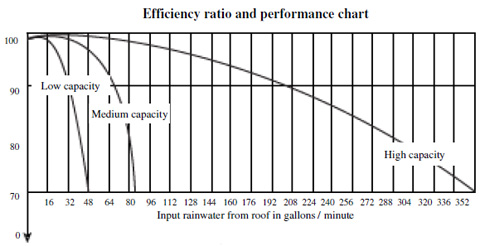 More Details:
This top-of-the-line, low capacity filter keeps all debris out of your tank. The ultimate filter to use before water enters your tank. The self-cleaning design means that your system will always be collecting clean rainwater. The unique construction of the vertically placed fine filter washes out the large and fine dirt. Moss, leaves and insects are automatically washed into the drain. Over 90% of the rainwater is collected, the rest is used to rinse the filter clean. The WFF-100 effectively filters collection areas up to 2,200 square feet. Requires occasional maintenance.

A 20 inch extension tube can be used to raise the inspection opening to ground level. Housing made of polypropylene, filter insert made of stainless-steel. Filter mesh size 0.28 mm (280 microns). Filter insert requires cleaning a few times a year and is dishwasher safe. Filter inlet can swivel for custom installation.

The Low Capacity Vortex Rainwater Fine Filter is used in installations where multiple downspouts are connected together to a single pipe into the vortex filter. A single unit can filter precipitation from a roof area up to a 2,200 square feet for site irrigation, toilet and urinal flushing, janitorial use, laundries, fire protection, evaporative cooling tower make-up, process water or other non-potable uses. The filter is typically installed in the underground piping system to direct debris to the stormwater system and divert up to 95% of clean rainwater to an underground storage tank. (An above grade application is possible.
20" Extension Tube:
The extension tube is optional. If you'd like to receive it with your online order, select it from the drop-down above before adding the WFF-150 filter to your cart.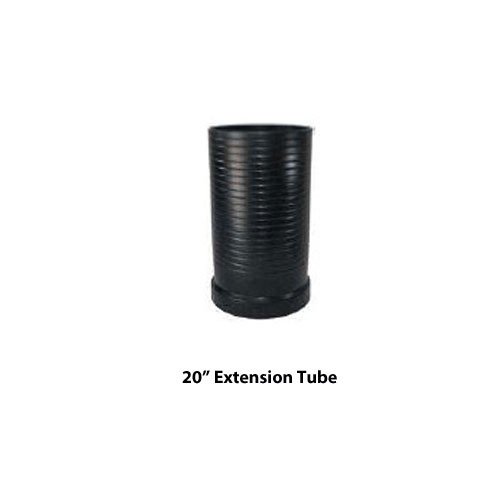 Optional equipment:
filter lifting handle, stainless steel wall bracket, blind insert, seepage basket.